Hotels
In the design, construction and renovation of hotel facilities, it is recommended that due attention be paid to acoustic comfort in the rooms, as well as in public areas.
According to statistics from the world leading hotel operators, hotel guests most frequently complain of noise, which is about 25% of all negative reviews. This factor significantly affects the hotel rating in the booking systems and, as a result, the number of guests, the cost of accommodation. Thus, good sound insulation and acoustic finishing of the hotel facilities is one of the components that determines its successful commercial operation. No wonder leading hotel operators such as ACCOR, HILTON and others have been using their acoustic standards regulating construction and architectural acoustics, for decades.
Key numbers
25%
of complaints of hotel guests are related to noise in the bedroom
52 dB
minimal sound insulation between two hotel rooms
30 dBA
noise exposure limit in a 3-star hotel bedroom at night
90 dBA
the noise level in the technical premises, entertainment areas (restaurant, conference hall) of the hotel facilities might reach
Issues of sound vibration insulation and acoustics in hotels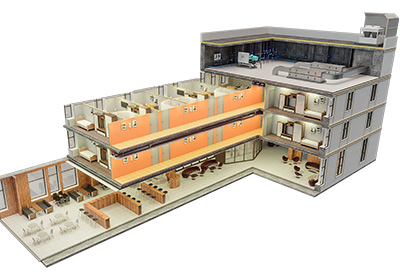 Protection from external sources of noise and vibration (laying of vibration-proof mats under the foundation, calculation of the required sound insulation of the glazing of the building)
Sound insulation of the hotel facilities (sound insulation between the rooms, sound insulation between the corridor and the hotel room)
Sound insulation between the hotel rooms and third party facilities (restaurant, fitness center, office, etc.)
Reducing noise from the operation of the hotel engineering systems (ventilation, air conditioning, pumps for water treatment and heating systems, lift equipment, etc.): vibration insulation of the elements of engineering systems, sound insulation and acoustic finishing of technical premises, noise shielding from outdoor engineering installations
Acoustic solutions for public areas (lobbies, conference rooms, recreation areas)
Detailed requirements for sound insulation of rooms in hotels of various classes and star-rating are provided in the GYPROC Sound Insulation Systems for Hotels, Offices and Cinemas Engineering Solutions Album.
Contact Us
Interactive Solutions Map
Acoustic Group recommendations
Acoustic Group solutions use: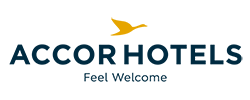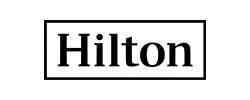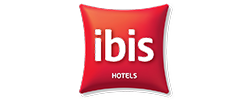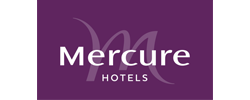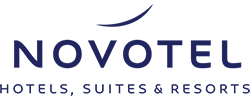 If you have any questions, ask our experts
Call us or our partners in your region

Also in our engineer department you can order:
If you have any difficulty with self-installation of sound insulating structures, you can use the services of certified construction crews or our special service "Supervision" (the offer is valid for some regions, please specify)